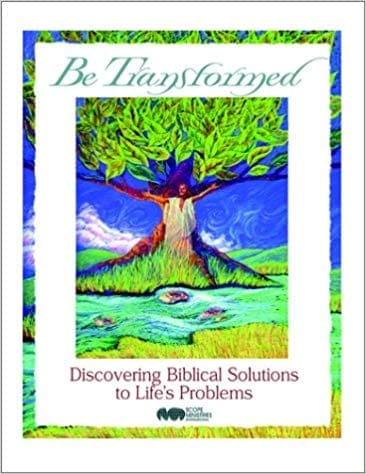 Since 2012 we have had the privilege of organizing the Be Transformed Conferences. We do these bible counseling conferences in coordination with Christian Ministry Concepts, we systematically study for 4 days on counseling, both theoretical and practical.
So far, we have had the privilege of giving these conferences in Nicaragua, Honduras, Costa Rica and the Dominican Republic. We have managed to train more than 1200 pastors and leaders.
We have managed to equip attendees with study bibles and also with the book Be Transformed, all completely free, thanks to the sponsorship of individuals and churches interested in equipping church leaders in Latin America.
Having the participation of lecturer Richard Pastke, who is also co-author of the book Be Transformed has been a blessing. Brother Pastke has more than 30 years of experience in the area of biblical counseling, with great experience in working with pastors, people with addiction, marriage counseling and conferences.
Our next conference with take place in Dominican Republic. Read More
About CMC
Founded in 1993 by Richard and Carla Patzke, Christian Ministry Concepts is a Biblical Counseling Ministry committed to helping the Walking Wounded discover the gracious love and abundant life of God through a healing relationship with Jesus Christ!
Christian Ministry Concepts offers free Biblical Counseling to individuals and families. Since 2012 we have trained over 500 pastors in Nicaragua, Honduras, Costa Rica and Dominican Republic how to do Biblical Counseling. www.christianministryconcepts.com
Take Care of your Ministry 
Since 2013 we have carried out the Care for your Ministry conferences, focused on the training of pastors and leaders. This year we have invited pastors from the United States, working in pastoral training to train pastors in northern Nicaragua on topics such as Homeletics, Hermeneutics, Missions, Discipleship,
Church Planting
, History, Worship, Apologetics, Eschatology, among others.
Thanks to the provision of churches and brothers, we have been able to give these Conferences for free. We have also managed to equip pastors with books, resources and materials for their ministry.
Thank God the conference has provided us with a platform where we have been able to equip pastors with an incredible number of denominations from more than 12 cities around Palacaguina. In this years the Lord allow us to train more than 2000 pastors and leaders from more than 15 different denominations.
If you are a pastor and you have the desire to come to teach in these conferences, please get in touch with us, it will be a blessing for us and our pastors to count on your participation.
Our next conference is set up to be in august 2020. Read More.
Lead like Jesus Encounter 
As a ministry, we will soon be launching one of the most complete leadership training programs. In coordination with Lead Like Jesus
Ministries
we have presented a Lead Like Jesus Encounter in the Dominican Republic. The Encounter is training for pastors and leaders, looking at the best example of leadership in history, Jesus.
Our desire is to take this training to all of Central America, where the need for leaders like Jesus is great.
The next Lead Like Jesus Encounters will be in northern Nicaragua and Honduras.Jaime is now working in the Dominican Republic and this training is available there.
John Maxwell says that everything begins and ends with leadership. As a ministry we are passionate in the formation of leaders, in our working communities, but also with churches, ministries or groups that need this type of training.
Effective Leadership is a walk where we study one of the most effective leaders we find in the Bible, Nehemiah.
Why did Nehemias do what many could not?
What things did he do to align with God's plans?
What were the most outstanding qualities of him?
How do you face the opposition?
How do you motivate an unmotivated people?
What to do when you face injustice?
These and many more questions are answered by our brother lecturer Jaime Blandon Olivera in a single day of traning. We have held these conferences primarily with churches in northern Nicaragua and Honduras and now in Dominican Republic and Haiti.