Clothing, etc.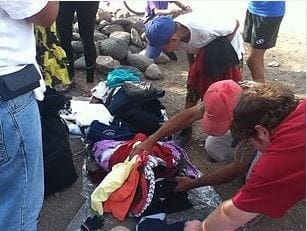 We encourage each team that travels with us to bring with them items that can easily be packed and which have high value for the people there. These items include shoes, sneakers, reading glasses, clothes – primarily T-shirts, jeans, and baby clothes,
Sports Equipment
Baseball and other sports are VERY popular. New & gently used equipment is very much appreciated!
Microscope
School items like this microscope are very welcome!
Windows Laptop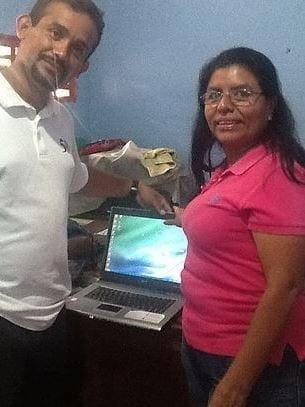 Here 516NOW Nicaragua president, Jaime Blandon, presents a laptop to the Director of Education for the Palacaguina District
School & Fun Books
Most any book appropriate for school-age children is welcome. Bilingual English-Spanish books are particularly valued, but so are children's books with engaging pictures!
Mac Books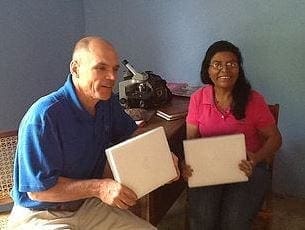 Here 516NOW Secretary, Scott Votey presents more laptops, a microscope and other educational equipment to the Director of Education for the Palacaguina District