John Barrett
John Barrett is president of Priority Metrics Group, a Spartanburg, South Carolina-based market research and consulting firm. Prior to co-founding PMG in 1993, John worked as a consultant in the retail banking industry, taught business and marketing courses at the undergraduate and graduate levels and held various corporate marketing, planning and quality management positions. John serves on the Boards of multiple service-oriented organizations, all of which include practical demonstration of God's love in action.
John lives in Spartanburg, South Carolina with his wife, Cindy, and has three grown daughters.
John is President of the 516NOW and focuses primarily on mission, vision, project feasibility and implementation.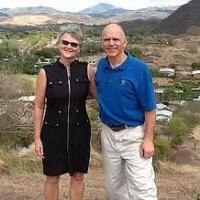 Scott Votey
After a 45-year career in independent school education, including teaching, coaching, counseling, and administration, Scott retired to focus more time on the work of 516NOW and grandchildren.  
Scott first visited Nicaragua with his wife, Linda, in 2003.  They both fell in love with the country and the people.  Serving the Lord there has become their passion.  Scott has made almost two dozen trips there and has led many mission teams.  He has a particular passion for leading groups of teens on mission trips to the country.
In addition to his wife, Linda, Scott has a daughter and two grandchildren.  He is the Secretary of 516NOW.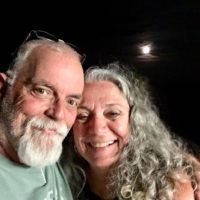 Kathy Burrell
Kathy Burrell is a senior supply planner at Univar USA Inc. She is married to Barry Burrell who shares her love for Palacagüina. They have been doing mission trips there since 2011 and have made special friends who will always have a place in their hearts. Kathy has a son, a daughter, and four delightful granddaughters. She is an active member at Milestones Church and a member of Ladies Ministry DIOKO team.
Kathy serves as Treasurer for 516NOW and loves sharing the universal smile and hugs with the children she meets in both Nicaragua and in the United States.
Dave Marlow
Dave Marlow is Professor of Linguistics and English as a Second Language at the University of South Carolina Upstate. Inter-cultural communication is a primary interest for him. He suggests that heart-felt service trumps eloquent words – in any language – worldwide.
Dave seeks to serve 516NOW as he assists with mission-group preparation and reflection.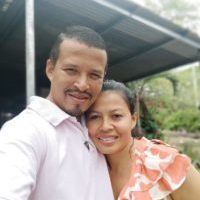 Osman Mayorga
Osman studied at Universidad Católica Agropecuaria del Trópico Seco (The Catholic University of Dry Tropic Farming and Livestock) in Estelí and currently manages the micro-finance branch and serves as National Director of 516 Now Nicaragua.
Osman and his wife have two children: one boy and one girl.
William Centeno Centeno
William is a youth leader in his local church. Graduated in accounting, he serves as director of Radio Stereo Resurreccion, coordinating all the activities of this radio ministry. He also serves with the Gideons as secretary of his area.
He is married to Danelia with whom they have a beautiful daughter.
Yaner Loza Reyes
Yaner (short for Yanerling) she is from northwestern Nicaragua and continues her service there. She graduated from the Rio Grande Bible College with a Bachelor's degree in Missions and currently works with 516NOW in Palacagüina devoting her time to the Smiling School Kids Program and Radio Stereo Resurreccion . She enjoys working with people and assisting groups that come to serve in Nicaragua.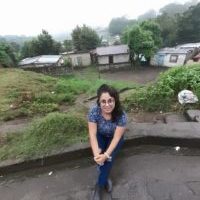 Argentina Navarro Perez
Tina (short for Argentina) she is from Southwestern Nicaragua and continues her service there. She graduated from the Rio Grande Bible College with a Bachelor's degree in Education, also has a technical course in executive secretariat. She and currently works with 516NOW in Diriamba devoting her time to the Smiling School Kids Program. Also serves in her local church as a Sunday school teacher and like a translator for missionary groups.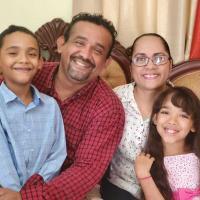 Jaime & Jacqueline Blandon
Jaime Blandon was born and raised in eastern Nicaragua. He served in the Nicaraguan Special Forces for 4 years and it was during this time he came to follow Jesus. Jaime earned a Bachelor's degree in Pastoral Ministries at the Rio Grande Bible Collage and a MBA in business and a Master in Project Management from EUDE Business School. Jaime was a missionary for 9 years in  Nicaragua where he has helped plant three churches and found 516 Now Inc.
Jaime is married to Jacqueline, a missionary from the Dominican Republic who how is a lawyer and also graduated from the Rio Grande Bible Collage. She serves in the women's and children's ministries. They have two children James and Jaimeline.
Jaime serves as President of the Board of 516NOW Nicaragua and country director in Dominican Republic where tehy live now. He is also the director for Latin America, supervising, coordinating and promoting projects for our working areas.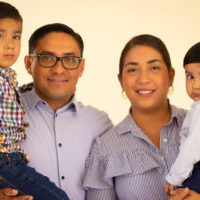 Oswaldo & Ester Asturias
Oswaldo Asturias was born in El Salvador, where he also lived his childhood and youth. At the age of 21, after having lived a life far from God and without purpose, he made the decision to follow and serve Christ, who by His grace allowed Oswaldo to study at the Rio Grande Bible College, where he obtained his Bachelor's Degree in pastoral ministries. He has served in two high-growth churches where he was able to gain the experience and tools to plant churches, develop believers and equip leaders with a vision of the Kingdom of God. Currently, with his wife Ester and their two children, Timoteo and Santiago, they are planting a church, "LIFE TO GROW".
Oswaldo serves as our representative in el Salvador and is responsible for all the necessary logistics of 516 Now in his country.
Ester Asturias studied her Bashellor degree in Theology at Rio Grande Bible College. Upon graduation he was part of the foundation of a theology seminar in El Salvador. After getting married, work with her husband in a church in California, USA for 5 years. She currently serves as a children's education coordinator and leader of the Women's Ministry in Life to Grow Church she has planted with her husband.