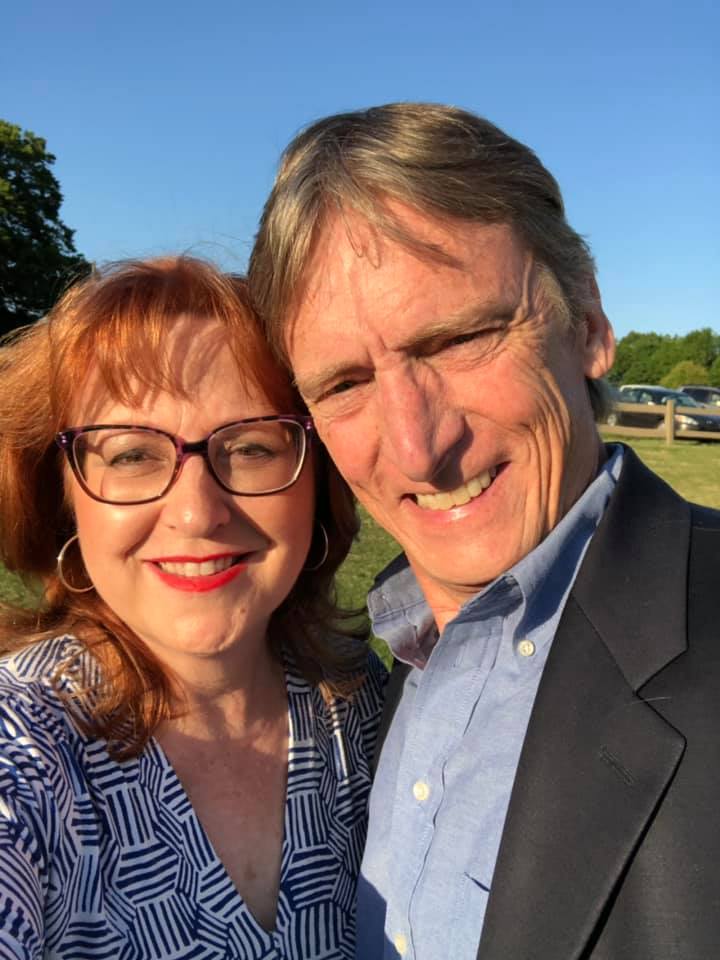 John Barret
President
John Barrett is president of Priority Metrics Group, a Spartanburg, South Carolina-based market research and consulting firm. Prior to co-founding PMG in 1993, John worked as a consultant in the retail banking industry, taught business and marketing courses at the undergraduate and graduate levels and held various corporate marketing, planning and quality management positions. John serves on the Boards of multiple service-oriented organizations, all of which include practical demonstration of God's love in action.
John lives in Spartanburg, South Carolina with his wife, Cindy, and has three grown daughters.
John is President of the 516NOW and focuses primarily on mission, vision, project feasibility and implementation.
Scott Votey
Secretary
After a 45-year career in independent school education, including teaching, coaching, counseling, and administration, Scott retired to focus more time on the work of 516NOW and grandchildren.
Scott first visited Nicaragua with his wife, Linda, in 2003. They both fell in love with the country and the people. Serving the Lord there has become their passion. Scott has made almost two dozen trips there and has led many mission teams. He has a particular passion for leading groups of teens on mission trips to the country.
In addition to his wife, Linda, Scott has a daughter and two grandchildren. He is the Secretary of 516NOW.
Kathy Burrell
Treasurer
Kathy Burrell is a senior supply planner at Univar USA Inc. She is married to Barry Burrell who shares her love for Palacagüina. They have been doing mission trips there since 2011 and have made special friends who will always have a place in their hearts. Kathy has a son, a daughter, and four delightful granddaughters. She is an active member at Milestones Church and a member of Ladies Ministry DIOKO team.
Kathy serves as Treasurer for 516NOW and loves sharing the universal smile and hugs with the children she meets in both Nicaragua and in the United States.
Brant Chipley
Board Member
My name is Brant Chipley and I have been on the board of 516Now since 2016. I have wife Kelly, Daughter Brantley and Son Braxton. Both of my children play competitive Volleyball and Kelly and I enjoy watching them play. I primarily help 516Now with Videos and Newsletters.
Brenton Witonsky
Board Member
Brenton is a native of Arkansas and has been married for 16 years to his wife Deborah. Together they have the privilege of raising four wonderful children. Graduating from the University of Central Arkansas with a duel major in Mathematics and Computer Science, Brenton enjoyed a successful career in Information Technology. In 2014 God interrupted Brenton and Deborah's typical American life and they were challenged to live a radical life for Him. In 2016, the Witonski family moved to Palacaguina, Nicaragua as missionaries to build and direct the
Palacaguina Christian Academy
(PCA). Through God's grace, serving along-side the ministry of 516Now, they built a school which has been positively impacting children and families in Palacaguina since it opened its doors in February of 2017.
In June of 2018, with great sadness, Brenton and his family were forced to evacuate due to the civil unrest which erupted in Nicaragua. Settling in Austin, Texas, Brenton and Deborah continue to advocate for and lead the Palacaguina Christian Academy from the United States. Brenton joined the board of 516Now in January of 2019 to further strengthen the relationship between PCA and 516Now as well as continue to work along-side his Brothers and Sisters in Christ who have a heart to love and minister to the people of Nicaragua through creating sustainable and God-honoring ministries where the Lord calls.
Eric Stader
Board Member
Eric is a practicing family physician in southwest Wisconsin, caring for patients from birth until death since 2003. He's the co-owner of High Point Family Medicine, LLC, an independent rural practice. Each year, he mentors several residents and students. He is a leader in his local church, hospital, and community, as well as the Wisconsin Academy of Family Physicians, but is most interested in the personal relationships that develop along the way. Eric and his wife Danielle married in 1996, when she began teaching and he started medical school. They live in rural Grant County near Platteville, Wisconsin, and their household includes five children with a variety of pursuits as they mature.
Beginning with a discipleship-oriented ministry while a student at the University of Oklahoma, Eric has long had an interest in missions. He has served on teams in Central Asia, western Africa, and Latin America. Opportunities for service are plentiful for a physician, and God has ignited his passion for serving in short term missions. During several trips to Nicaragua from 2015 through 2018, he became familiar with 516NOW. His current focus is 516NOW work in the DR. He enjoys planning and organizing mission trips for adults and teens and has had the joy of taking all but his youngest on multiple trips. Seeing his eldest, Emily, respond to God's calling into missions has been a source of abundant joy. He is grateful for the opportunity to serve with others with a love for people.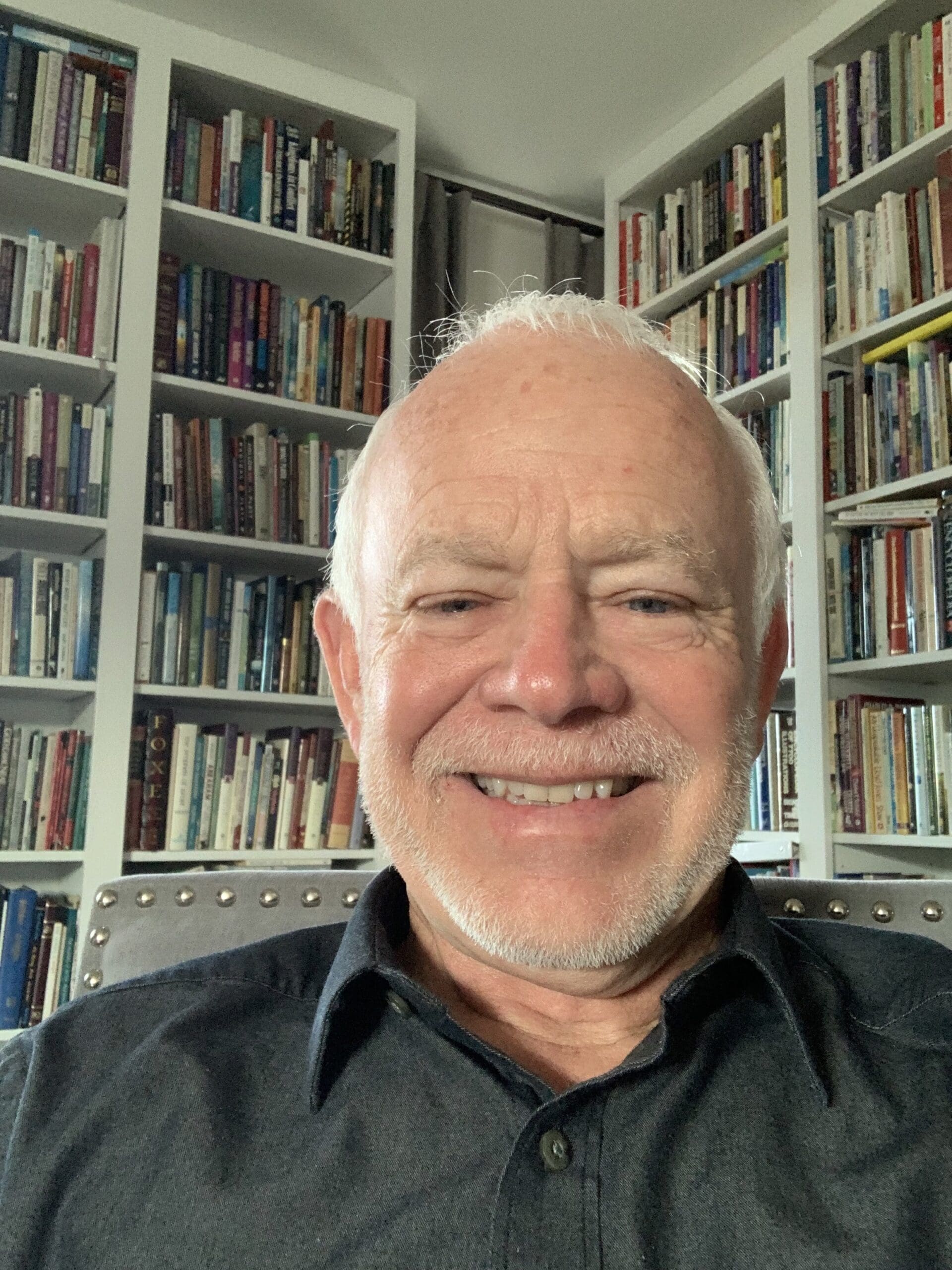 David "Doc" Rhodes
Director Emeritus
David "Doc" Rhodes is a Director Emeritus of 516NOW. As a founder of 516NOW and a pastor (Pawley's Island Community Church in South Carolina) he brings a spiritual and historical perspective to our work. After serving as a full-time board member in our early years, Doc has once again become an active presence on board activities in the role of trusted advisor.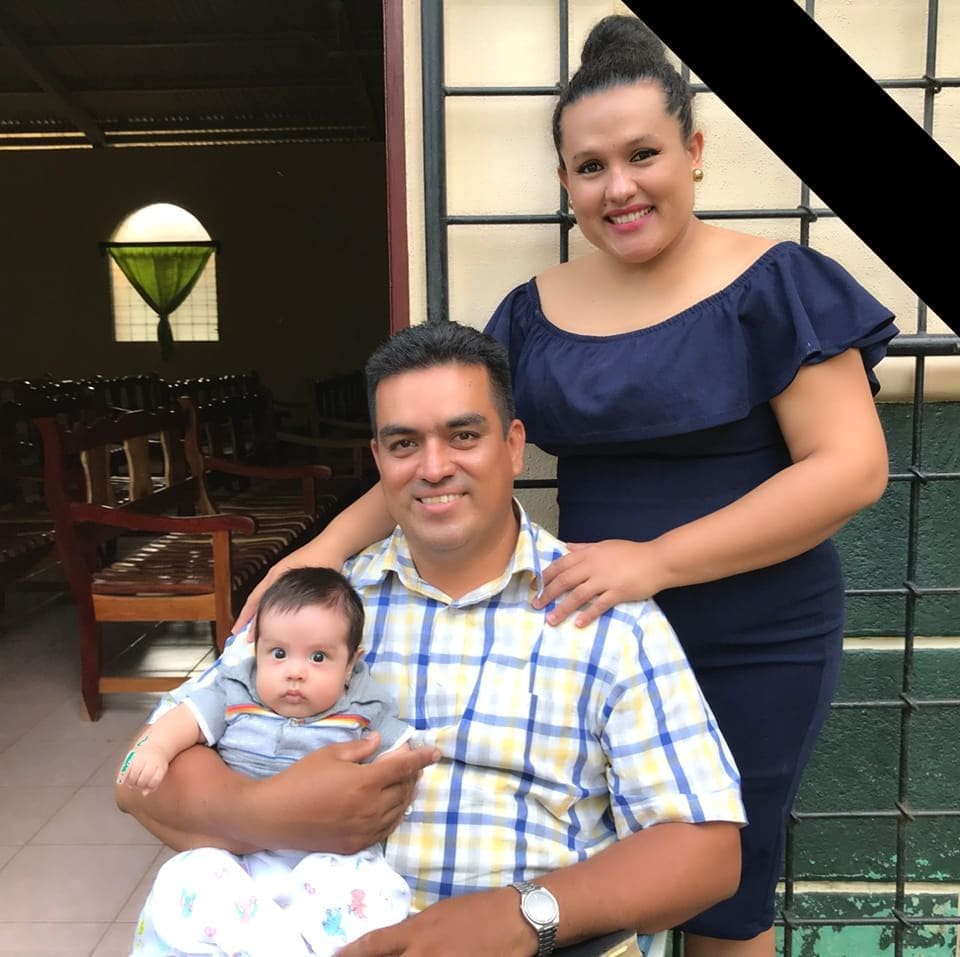 Maria Monjarez
Country Director
Maria Monjarrez Puerto has a degree in accounting and a degree from Grace Bible Institute in Nicaragua (a ministry of Grace
Ministries
International, Duluth, MN). She has worked as Director of Panamerican Bible Institute and as the accountant for Project 14. More importantly, for several years Maria has been a volunteer with 516NOW and, along with her husband, was instrumental helping us to establish our target community of Barrio Roberto Clemente in her home city of Diriamba, Nicaragua.
Maria is married to Eliezer Urtecho, also a graduate of Grace Bible Institute, who has been the pastor of Grace Baptist Church outside of Diriamba for the past seven years. After 15 years of praying God answered them with a baby, Eliezer Ismael, born September 6, 2022.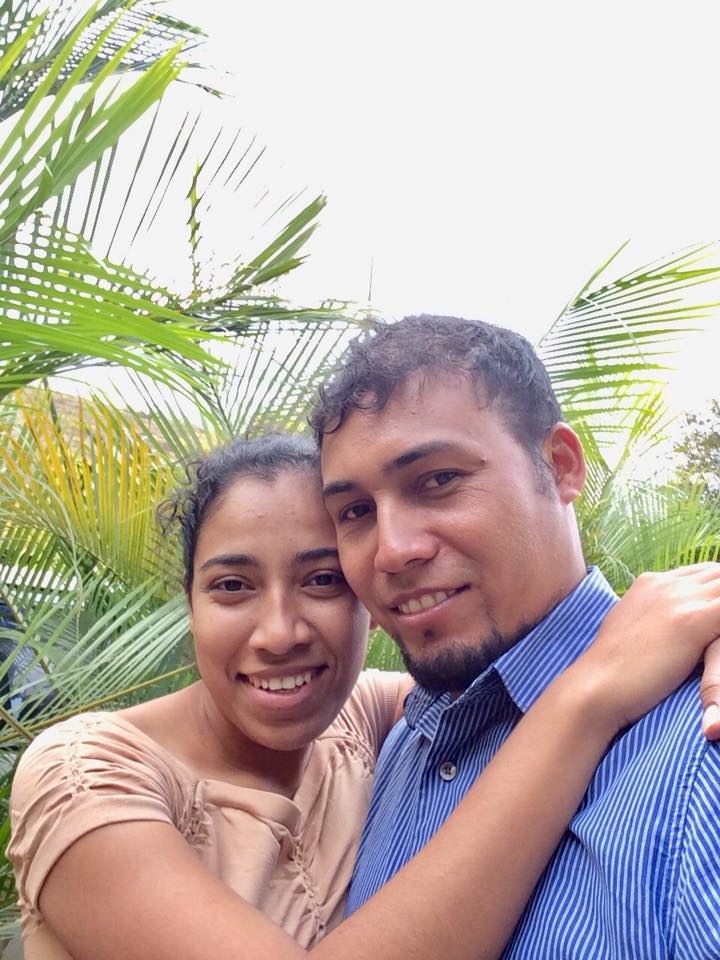 William Centeno Centeno
Radio Director
William is a youth leader in his local church. Graduated in accounting, he serves as director of Radio Stereo Resurreccion, coordinating all the activities of this radio ministry. He also serves with the Gideons as secretary of his area.
He is married to Danelia with whom they have a beautiful daughter.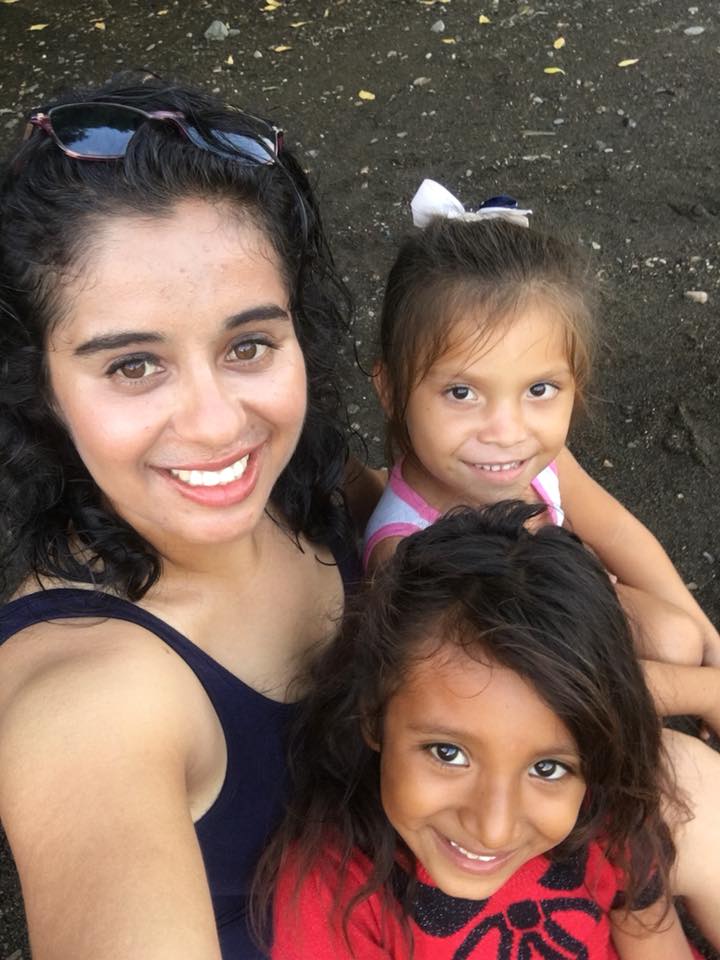 Argentina Navarro Perez
SSK Diriamba Director
Tina (short for Argentina) she is from Southwestern Nicaragua and continues her service there. She graduated from the Rio Grande Bible College with a Bachelor's degree in Education, also has a technical course in executive secretariat. She and currently works with 516NOW in Diriamba devoting her time to the
Smiling School Kids
Program. Also serves in her local church as a Sunday school teacher and like a translator for missionary groups.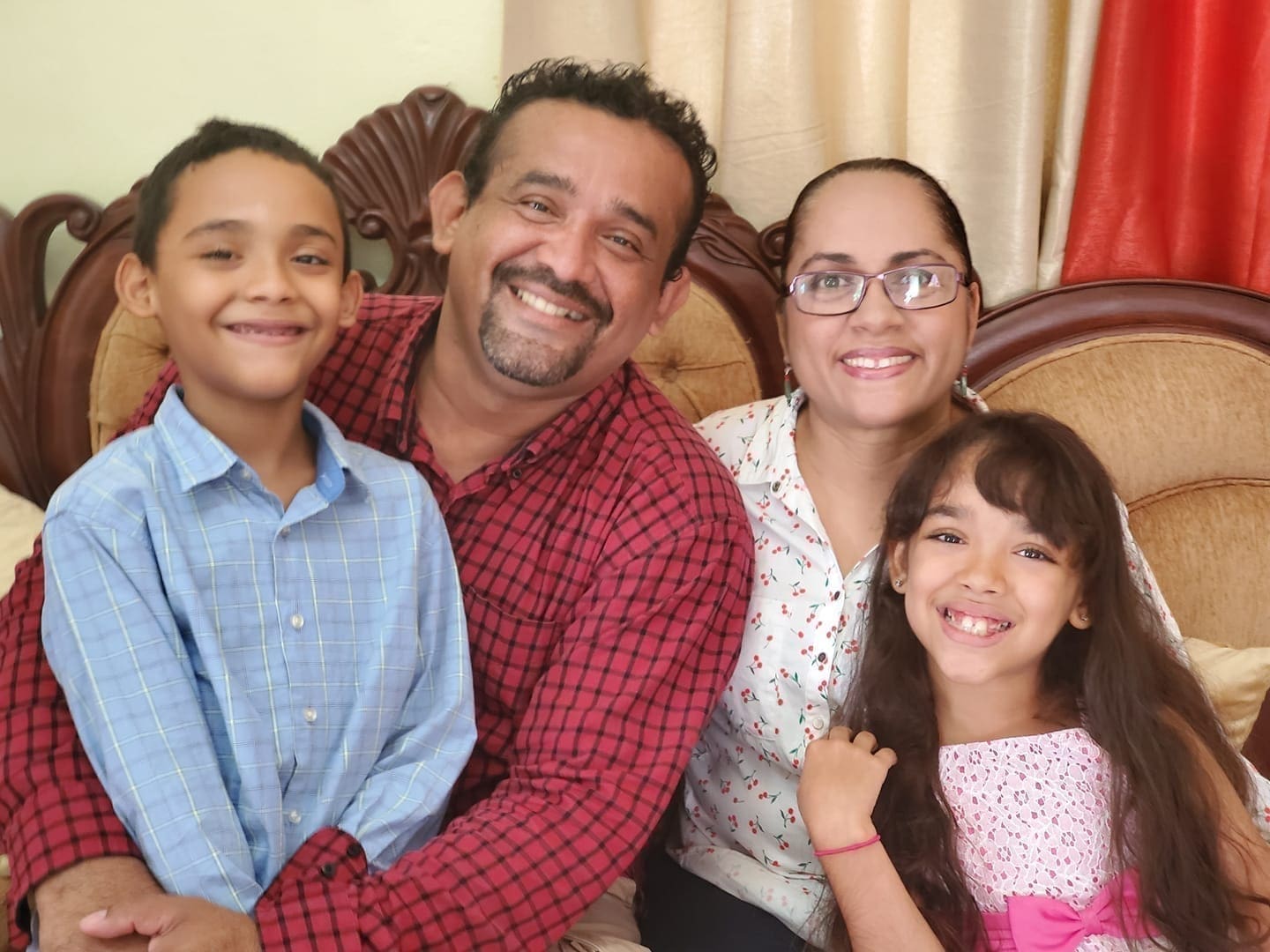 Jaime & Jacqueline Blandon
Country Director
Jaime Blandon was born and raised in eastern Nicaragua. He served in the Nicaraguan Special Forces for 4 years and it was during this time he came to follow Jesus. Jaime earned a Bachelor's degree in Pastoral Ministries at the Rio Grande Bible Collage and a MBA in business and a Master in Project Management from EUDE Business School. Jaime was a missionary for 9 years in Nicaragua where he has helped plant three churches and found 516 Now Inc.
Jaime is married to Jacqueline, a missionary from the Dominican Republic who how is a lawyer and also graduated from the Rio Grande Bible Collage. She serves in the women's and children's ministries. They have two children James and Jaimeline.
Jaime serves as President of the Board of 516NOW Nicaragua and country director in Dominican Republic where tehy live now. He is also the director for Latin America, supervising, coordinating and promoting projects for our working areas.
Emily Stader
Missionary
Emily Christine Stader grew up in southwest Wisconsin. In February of 2020, she had the opportunity to travel to the Dominican Republic with some of her family to do a mission trip with 516NOW, which sparked her desire to learn Spanish and serve the Lord in missions. After graduating high school, she spent a year at the Rio Grande Bible Institute in south Texas as part of the InterCultural Studies language acquisition program, where she studied Spanish and learned more about Latin American culture. She then spent a year in the Dominican Republic working with our team on the island, teaching English classes, helping with youth programs, and serving in various ministries with the local church. Currently, Emily is studying at a two-year ministry training school in Alabama. After graduating, her plan is to return to full-time ministry in Latin America.
Oswaldo & Ester Asturias
Country Director
Oswaldo Asturias was born in
El Salvador
, where he also lived his childhood and youth. At the age of 21, after having lived a life far from God and without purpose, he made the decision to follow and serve Christ, who by His grace allowed Oswaldo to study at the Rio Grande Bible College, where he obtained his Bachelor's Degree in pastoral ministries. He has served in two high-growth churches where he was able to gain the experience and tools to plant churches, develop believers and equip leaders with a vision of the Kingdom of God. Currently, with his wife Ester and their two children, Timoteo and Santiago, they are planting a church, "LIFE TO GROW".
Oswaldo serves as our representative in el Salvador and is responsible for all the necessary logistics of 516 Now in his country.
Ester Asturias studied her Bashellor degree in Theology at Rio Grande Bible College. Upon graduation he was part of the foundation of a theology seminar in El Salvador. After getting married, work with her husband in a church in California, USA for 5 years. She currently serves as a children's education coordinator and leader of the Women's Ministry in Life to Grow Church she has planted with her husband.